Wednesday, June 08, 2005
Fake U2 Plays Rooftop, Snarls NYC Traffic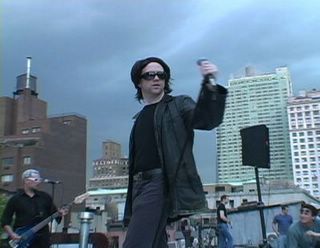 You never quite know where/when/how/in-what-way
Improve Everywhere and its Agents
are going to turn up next. Their very latest prank was to dress up as U2, crank up the amplifiers, and play on a rooftop just down the street from Madison Square Garden the night before the actual U2 played in New York City.
This page is hilarious, and has lots of pictures, with everything from Bono in wig, to Asian-American The Edge, to the traffic jam below that ensued, to the cops who came, and yes, shut them down and even arrested a few of them.
The
Archives
section includes previous pranks, including McDonald's Bathroom Attendant and The Hug Patrol.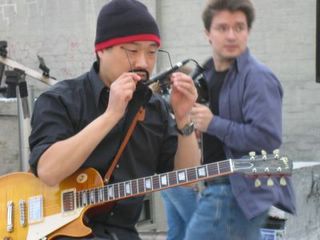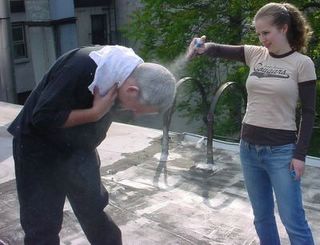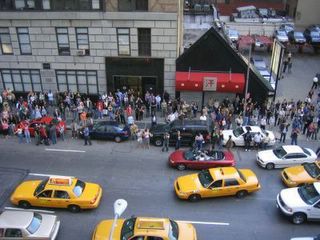 posted by The Daily Pick at 1:45 AM
0 Comments:
---