Monday, June 13, 2005
John Dean's Take on Deep Throat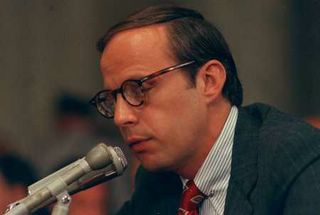 20/20 Hindsight brought up an interesting point last week: What is John Dean's take on Deep Throat? The question was
asked here,
the answer was
given here.
Really interesting stuff. Dean points to two exposes that (almost) got it right about Deep Throat in the 80's and 90's. And, he gives his take on things. Dean was of course the White House counsel who played a huge role in the coverup and then became the prosecution's star witness. More from
Wikepedia
.
Finally, here is the
Slate.com
interview with Mark Felt from 1999.
posted by The Daily Pick at 1:29 AM
0 Comments:
---