Tuesday, August 23, 2005
Illustration yes, Blog Link no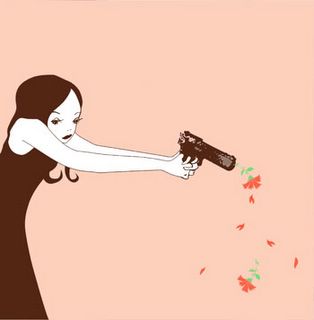 I saved this illustration, intending to link to its blog source, but I forgot to bookmark the page. Here it is anyway. I like it. My apologies to the artist, whoever he/she may be.
posted by The Daily Pick at 12:10 AM
1 Comments:
Meridia weight loss drug
(sibutramine) is a weight loss aid, prescribed together with a larger plan of diet and exercise for people who need to lose 30 pounds or more, or for overweight people with additional factors risk (high cholesterol, hypertension).
Proactol weight loss medication
is a daily supplement clinically proven that easily help to reduce excess body weight and become attractive, slender person you have always wanted to be. Proactol will absorb up to 28% of fat in everything we eat.
Regenon weight loss medication
is used in the short term treatment of obesity. Reduce the effect their appetite tends to decrease after a couple of weeks. Because of this, these drugs are useful only during the first weeks of a program for weight loss. Regenon can help you lose weight while you are learning new ways to eat and exercise. Changes in eating habits and activity level should be developed and continued long-term in order to continue to lose weight and maintain the weight lost from returning.
Tenuate weight loss medication
decreases appetite. It is used on a short-term (a few weeks), in combination with diet, to
help you lose weight
. This drug is sometimes prescribed for other uses; Offices You can address your doctor or pharmacist for more information.
Xenical Weight Loss medication
a gastrointestinal lipase inhibitor used in the management of obesity in adult and adolescent patients age 12 and older. This medicine may be used during the weight loss phase or following weight loss to assist in weight management. This medicine works by inhibiting the digestion of fats from the diet and should be used with a reduced-calorie diet.
---